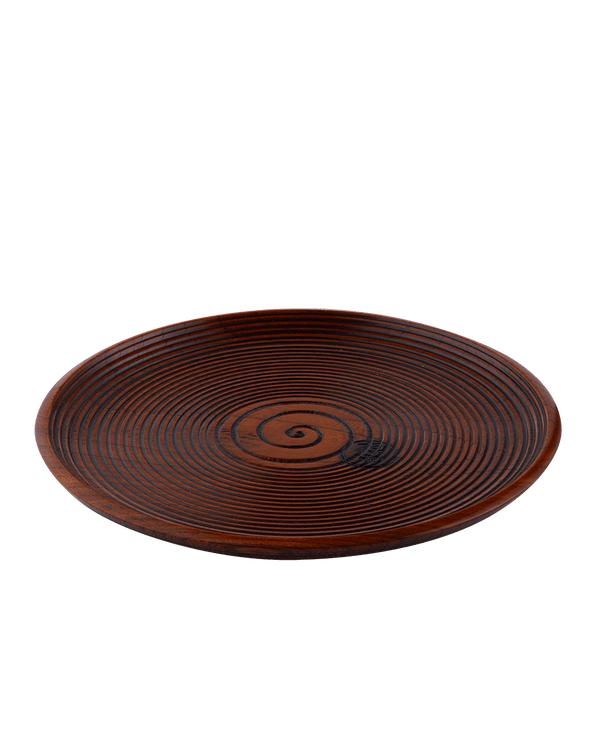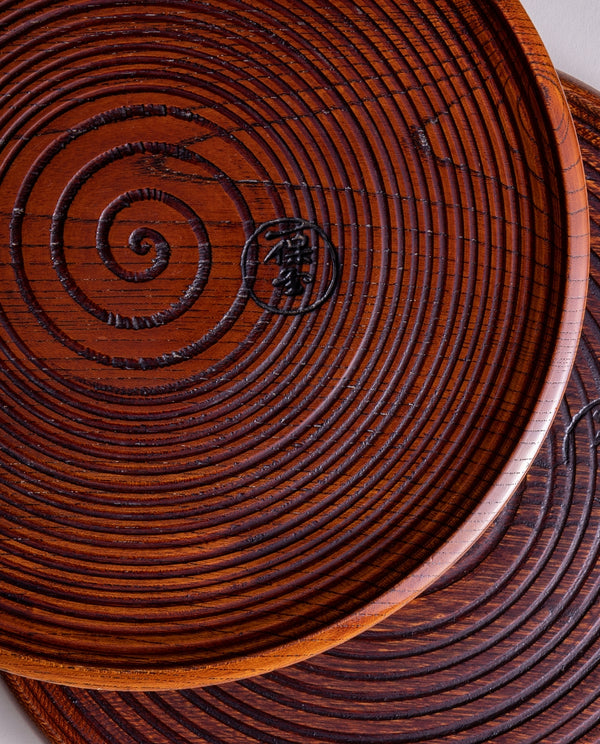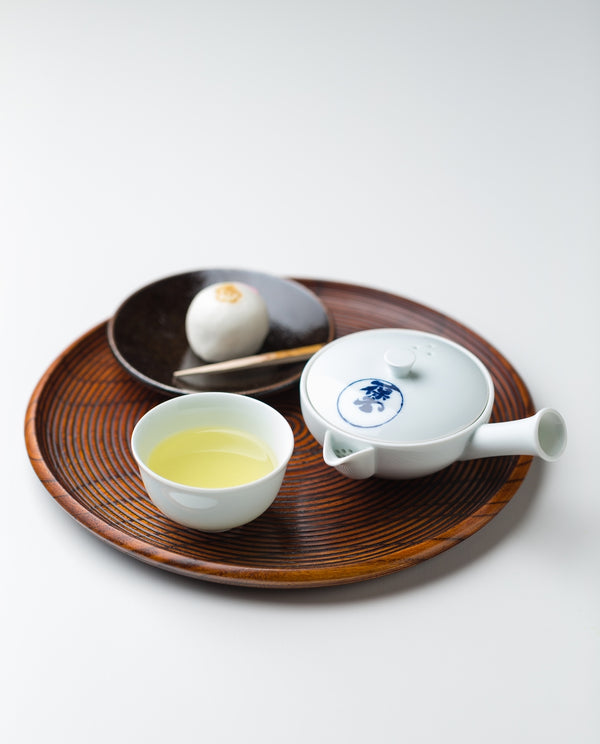 An Ippodo original tray used at the Kaboku Tearoom in Kyoto and in the Kyoto Main Store
At Ippodo's Kaboku Tearoom in Kyoto, customers are encouraged to enjoy preparing tea themselves. The tea utensils and confections are brought to the table on this tray, which is useful throughout the whole process of setup, preparing and serving the tea, and tidying up. In order to have trays that blend in with the tables and can be used for years, the tray was created as an original Ippodo product.
How do Ippodo staff use it?
It's lightweight and robust. Even if you intend to keep it for special occasions, it's such a useful tray that you end up using it on a daily basis. It's great for snack time, and for light meals at night, too.
Hand-crafted feel

Each tray is individually crafted by artisans from naturally seasoned Japanese zelkova wood (keyaki). The craftsman carves the spiral design into the tray while turning it on a potter's wheel. After branding the piece, he then finishes it using the fuki-urushi method, in which he repeatedly applies lacquer and then wipes it off. The tray is branded with the Ippodo seal.

Robust tray that remains a long-time favourite

Being a hardwood from the elm family with beautiful grain, keyaki has been a favoured material for architecture and furniture since ancient times. Each tray possesses its own characteristic finish, with unique grain patterns and colouring variations. Its quiet, unobtrusive tones make the tea utensils, confections and food served on it stand out.

Use for carrying or as a placemat

The more the tray is used, the more its character changes over time. In addition to its use for carrying things, it can also function as a sort of place mat. This tray makes a great gift for people entering a new stage in life.
Specs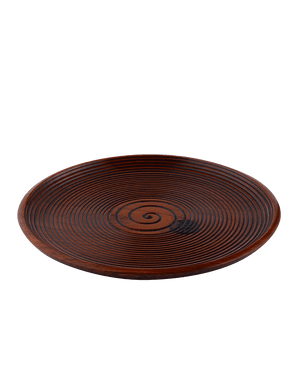 Fuki-urushi lacquerware marubon tray
Box size : W28.0×D2.8× H28.0cm
Tray dimensions : Dia. 27.0× H2.0cm
Weight : 400g
Material : Keyaki wood, grown in Japan
Coating : Lacquer
Made in : Japan
Handling :
- Cleaning the tray is simple. Just wipe lightly with a cloth that has been thoroughly wrung dry. If the tray gets wet, make sure to dry it off thoroughly before putting away.
- Avoid exposure to direct sunlight and extremely dry conditions.
- Avoid storing in conditions of high humidity, as this may cause mould to form.
* Each tray is individually finished by hand. The dimensions and the feel of the trays are not uniform.
* When stocks are low, substantial time may be required for delivery.
About gift wrapping