食卓ノート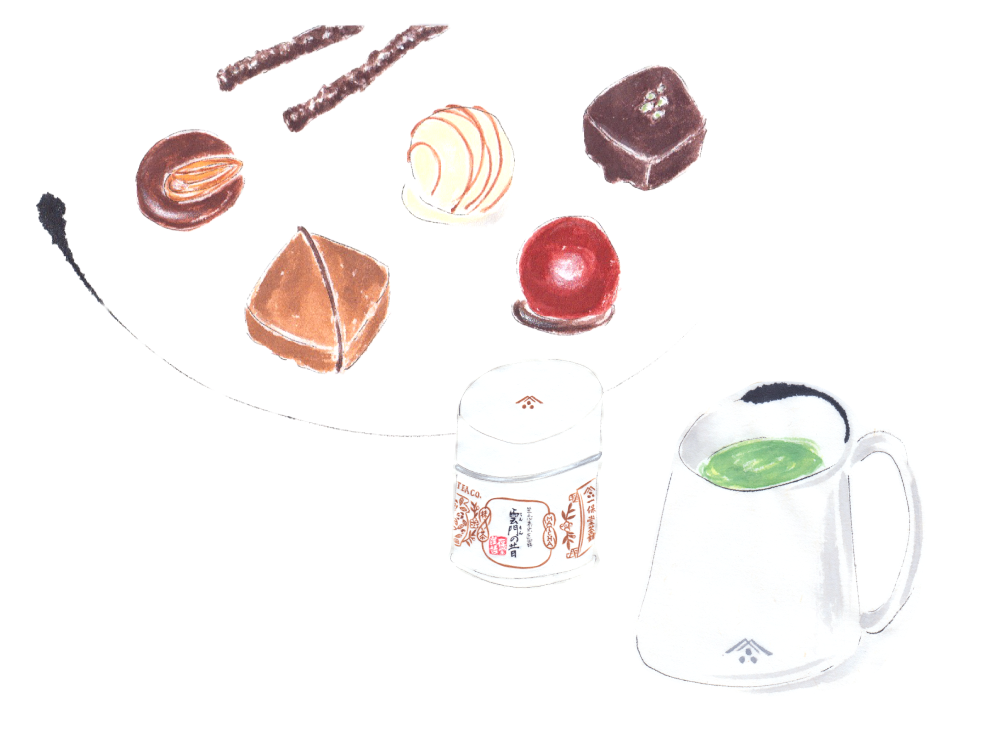 Chocolate with Ummon-no-mukashi Matcha
The contrast between the green of matcha and the brown of chocolate is exquisite. Matcha has just the right amount of bitterness and astringency. In combination with sweet chocolate, the result is simply divine.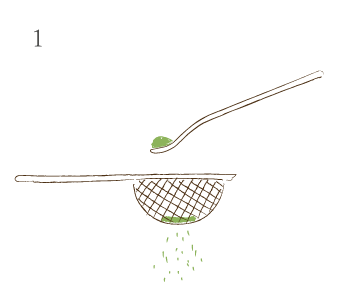 Sift the matcha.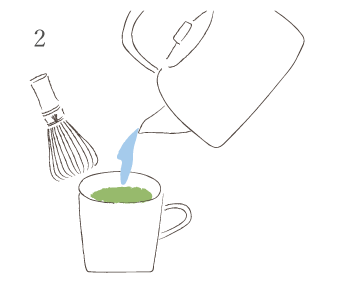 Pour on water at 80°C , and whisk for 15 seconds.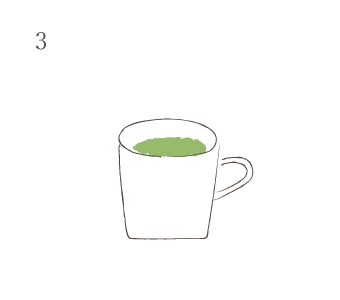 If you want, add milk to make matcha latte.
Sift the matcha!
Clumps can form in matcha powder due to static electricity. So sift the matcha before whisking it to enjoy a smoother taste.