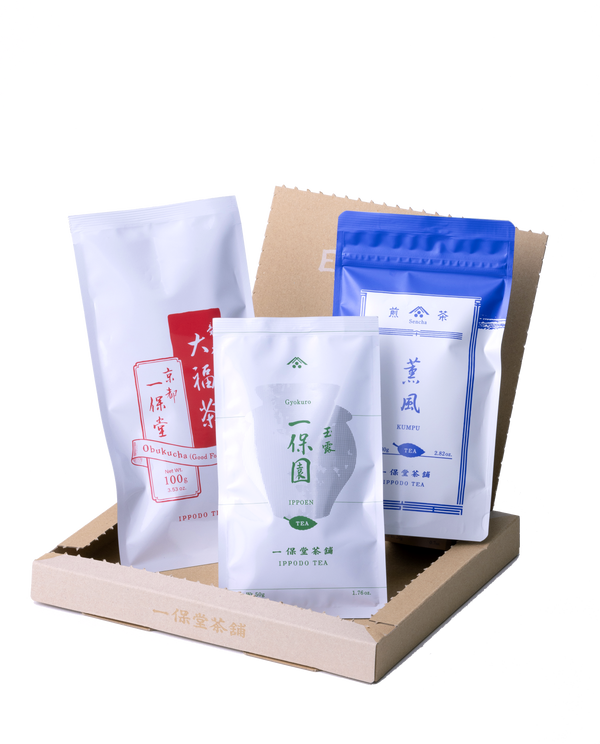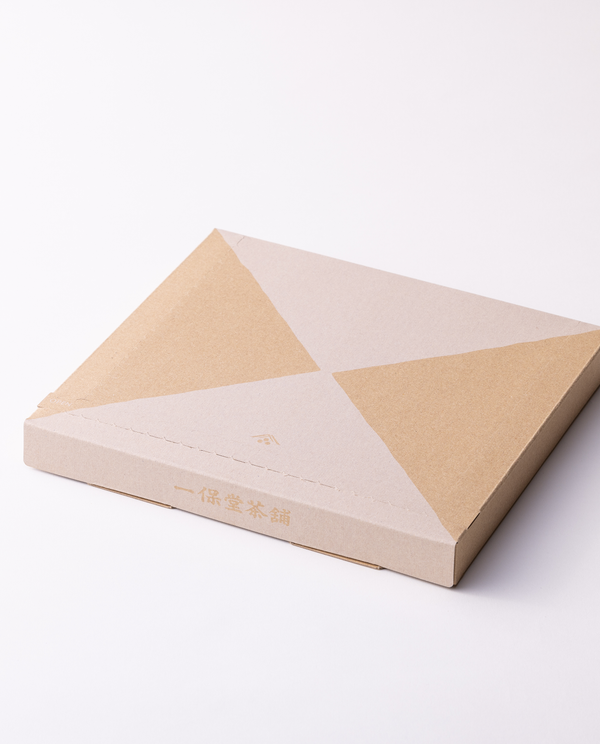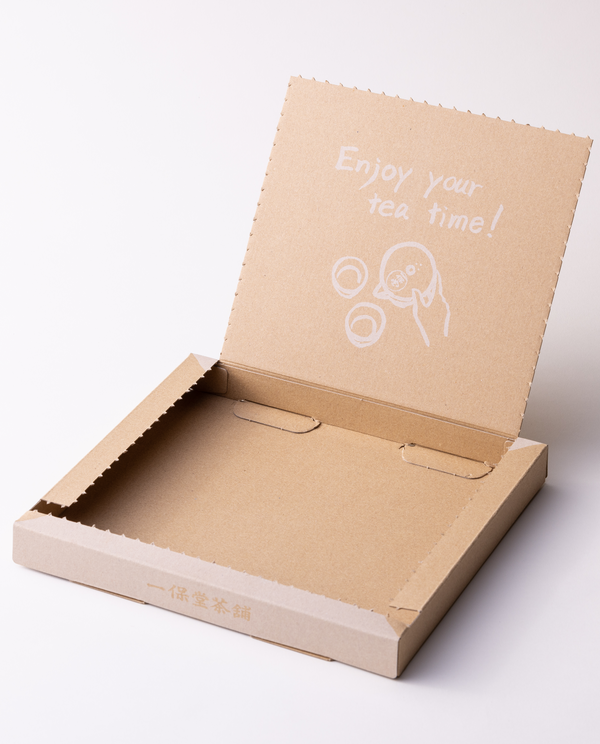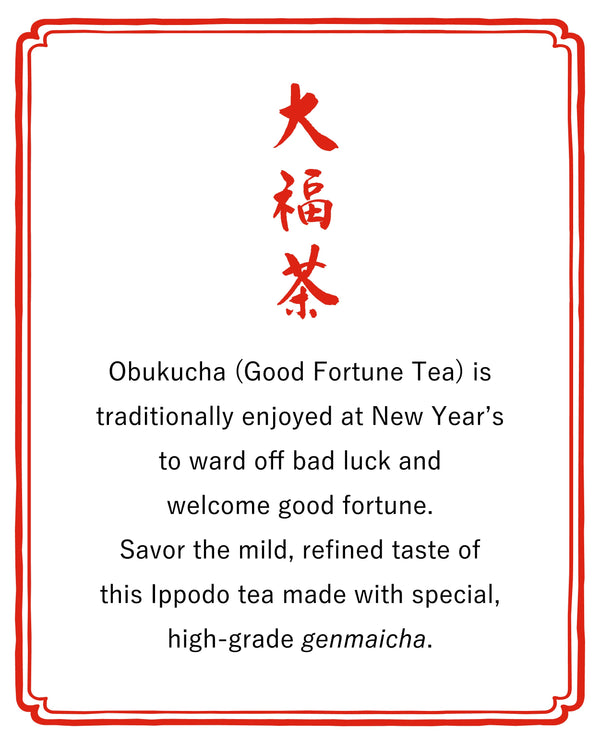 *Not available for gift-wrapping.
What kind of gift is it?
This set is ideal for people who enjoy Japanese tea in a range of situations throughout the day, from morning until bedtime, whether it be just for themselvesor for  teatime with guests. It contains a selection of three loose leaf Japanese teas that are premium teas suited to the holiday season, but are also easy to use in day-to-day life.
How does it taste?
Obukucha genmaicha has a wonderful aroma of roasted rice. Ippoen gyokuro boasts a striking combination of magnificent fragrance and pure umami flavour. Kumpu sencha is characterized by a flavour with depth and a magnificent aftertaste.
How/when to enjoy it?
Kumpu sencha is great for waking you up in the morning, and also goes well with buttered toast. Ippoen gyokuro is good to have at hand while reading in the early afternoon. Obukucha goes well with any dish, making it a good tea to have during meals with the whole family.
Who do Ippodo staff give it to?
The set is a perfect choice as a gift for someone who likes Japanese tea. It comes in a package with a motif based on a traditional Japanese bundle wrapped in a kerchief (furoshiki). It makes a good gift that shows you care, and is appropriate for a range of situations, such as for a group at a get-together or as a little souvenir.
Obukucha(genmaicha)

Ippodo's Obukucha is a special blend of genmaicha. It uses higher grade green tea leaves and a smaller proportion of roasted rice than our year-round Genmaicha to bring out the flavour of the leaves.

Gyokuro Ippoen

Ippoen has a rich umami flavour with almost no astringency. It is a premium gyokuro brimming with magnificent fragrance. It has very clear and refreshing taste, and is very popular among gyokuro lovers.

Sencha Kumpu

Kumpu is notable as a premium sencha with a refined fragrance and magnificent aftertaste that lingers pleasantly. It is a good choice for people who want to savour the umami of Japanese tea without the astringency.
Specs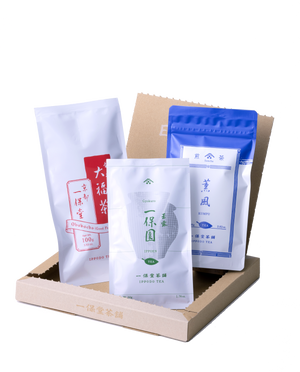 Holiday Luxury Teatime Set
Size of Package : W22.0×D25.0×H2.6cm
Net Weight :
- Ippoen 50 grams
- Kumpu 80 grams
- Obukucha 100 grams

Ingredients :
- Ippoen and Kumpu: Green tea(Japan)
- Obukucha: Green tea(Japan), Rosted rice (Japan)
Shelf Life : 180 days
About gift wrapping