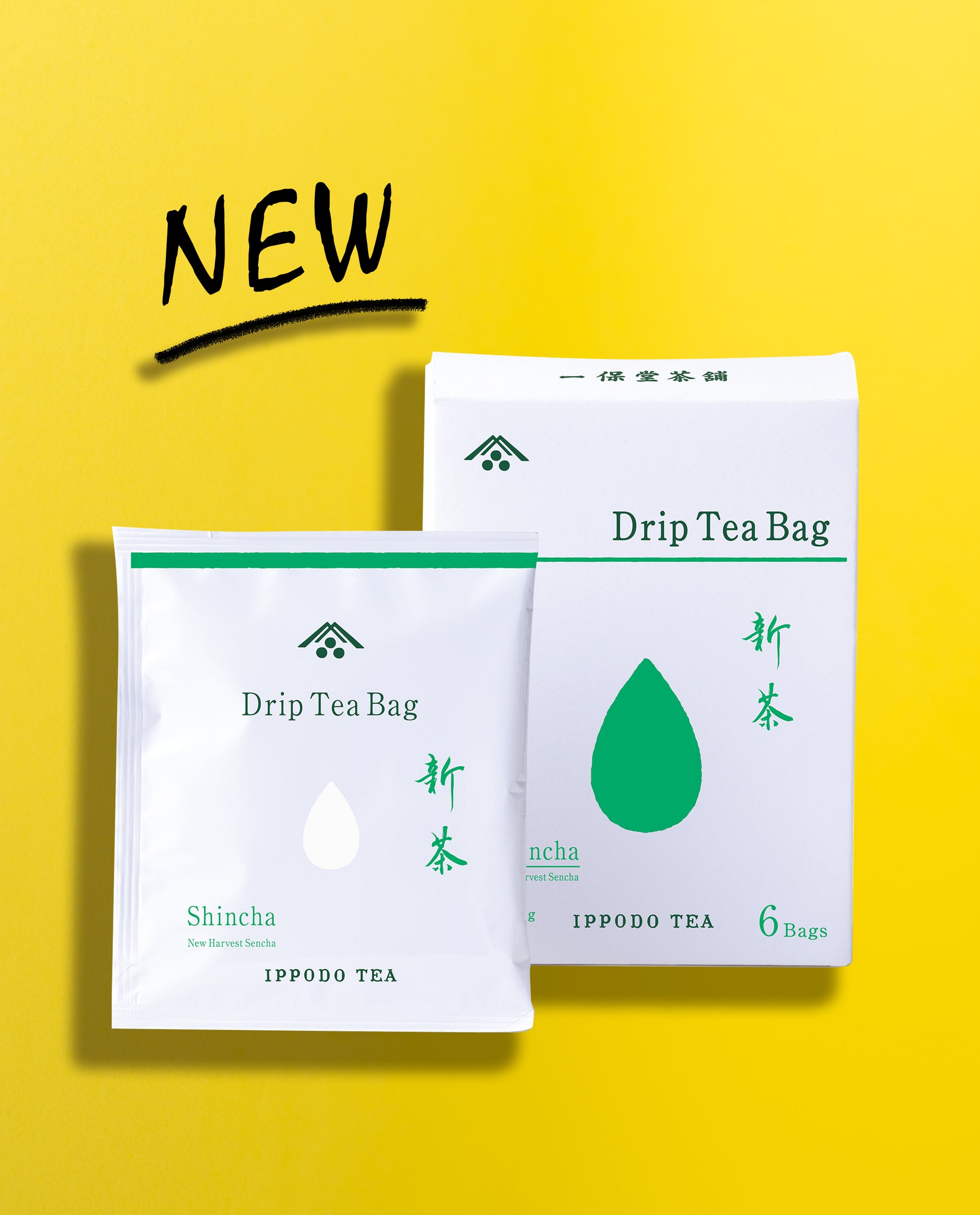 New Release: Drip Tea Bag Shincha
For the first time, Shincha (newly harvested sencha tea) is now available in drip tea bags. This format allows us to easily enjoy the rich fragrance of this year's Shincha at the office.
This drip tea bag is a unique format for tea that we released a few years ago. These tea bags are remarkable since they are just as fragrant as loose leaf in a kyusu teapot.
---
How to Prepare
 

1 teabag

 

150ml

 

100 ℃

 

90 sec.
1.Open along perforated line.
2.Place hooks over sides of cup.
3.Carefully pour on 150ml(5oz.)of boiling hot water, and brew in the cup for about 90 sec. Shake out every last drop from the teabag.
View Item