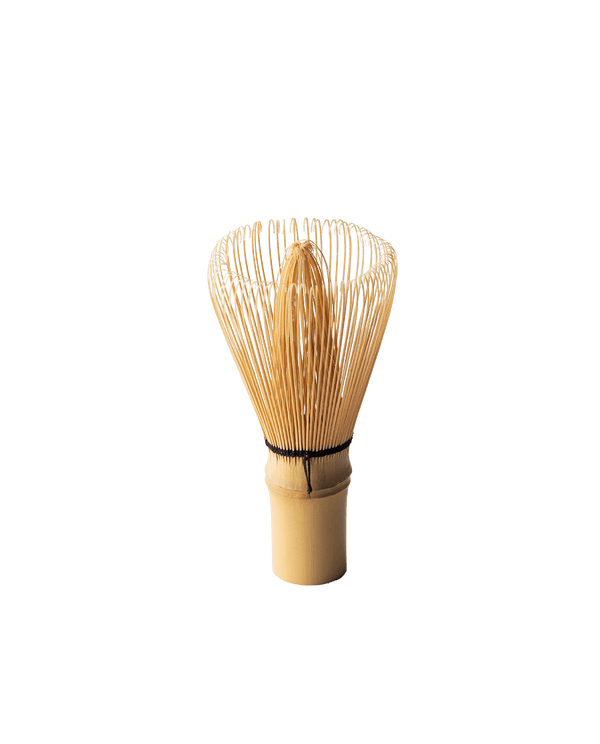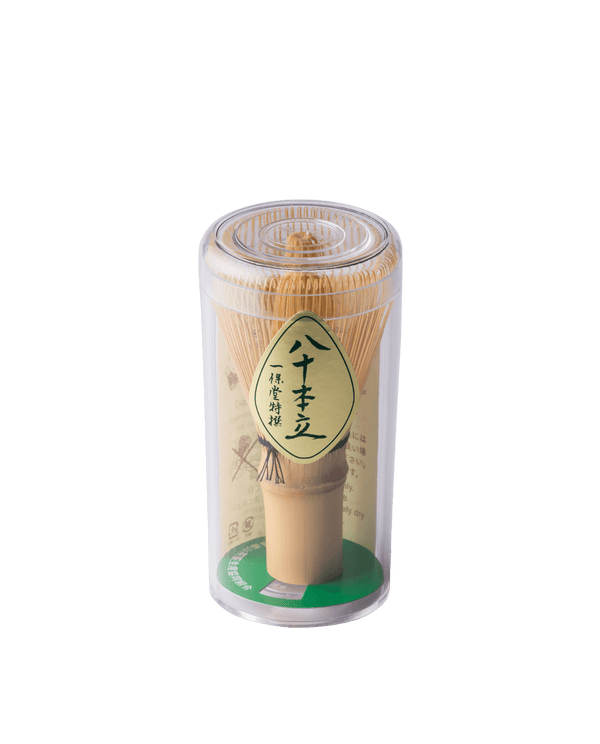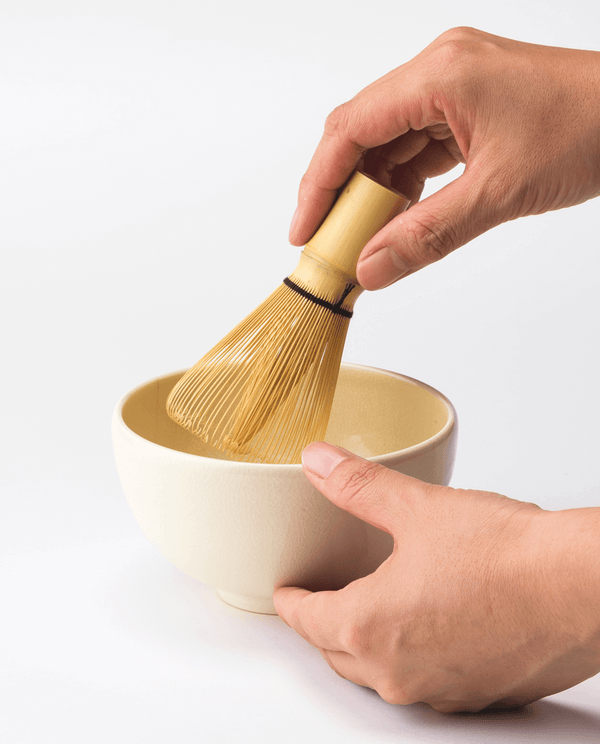 This meticulously crafted utensil is specially designed for whisking matcha.
An essential part of enjoying matcha involves whisking matcha powder with water very quickly. The easiest and fastest way to do that is with a chasen. One type of chasen that Ippodo sells is the Takayama whisk, available in 80-tip and 100-tip versions. These chasen, crafted by artisans of Takayama-cho, Nara Prefecture, are made with rigorously inspected bamboo through a number of exacting manufacturing processes.
How do Ippodo staff use it?
Keep it on hand as a kitchen utensil. It allows you to prepare matcha very quickly.
Each tip is a work of meticulous craftmanship

The bamboo is gradually shaped and crafted until it forms fine tips. The bamboo tips provide just the right amount of flexibility to allow you to whisk very quickly without scraping the tea bowl. With each tip moulded individually, the chasen separates cleanly from freshly whisked matcha tea.

Firmly bound by thread

One piece of bamboo is split several times down the middle to form many fine bristles, or tips, and black thread is used to separate and bind the inner and outer tips. So the handle of a bamboo whisk invariably has cracks in it, but thanks to the thread, it can be used without falling apart, despite the cracks.

About the tips and plastic case

The artisans give the tips a curled shape, but this is simply done as a final decorative flourish and to protect the tips before they are used. The tips straighten out with use. So before you use a new chasen, appreciate the curled tips as yet another sign of fine craftsmanship. Each chasen is shipped in a plastic case, but it should not be stored in the case after whisking matcha, as doing so could cause mould to develop on the chasen.
Specs
Bamboo Whisk (Chasen) 80-tip
Height : 11.0 cm * Dimensions are approximate.
Material : Bamboo
Made in : Japan
Dishwasher safe? : No
Dishwashing detergent OK? : No
Note :
- The case that is included is not intended for storing the chasen. Putting the chasen in the case before it is completely dry can cause it to become mouldy.
- If you use the chasen to mix other things besides matcha, such as milk, for example, the chasen could take on an odour. Wash it with water only as soon as you're done using it to prevent this from happening.
- This is a hand-made product with limited availability. As such, there may be occasional delays in delivery when the product is out of stock.
About gift wrapping