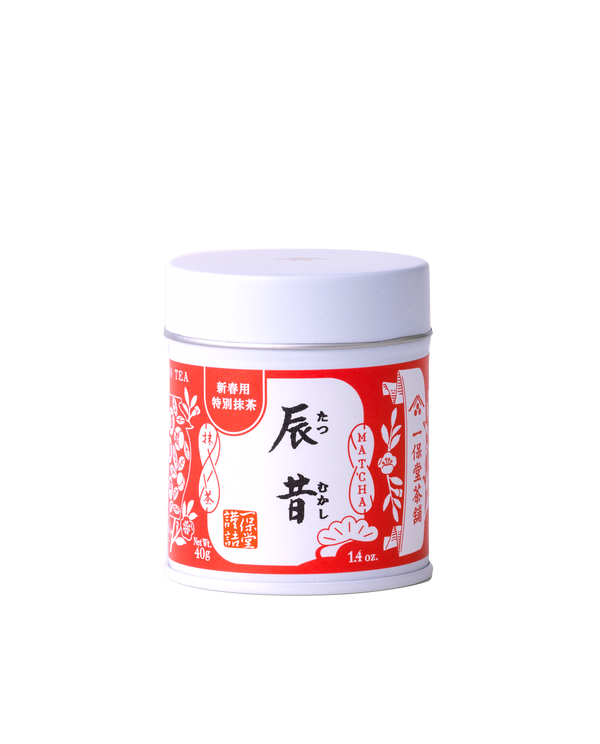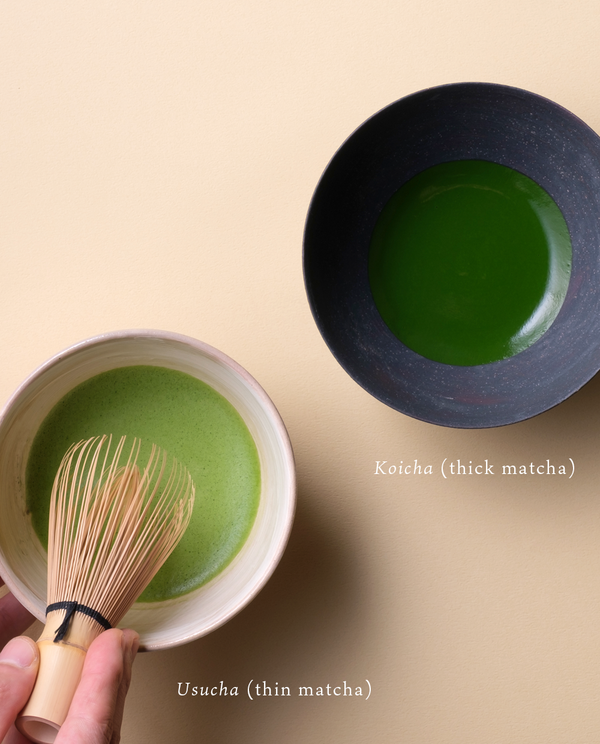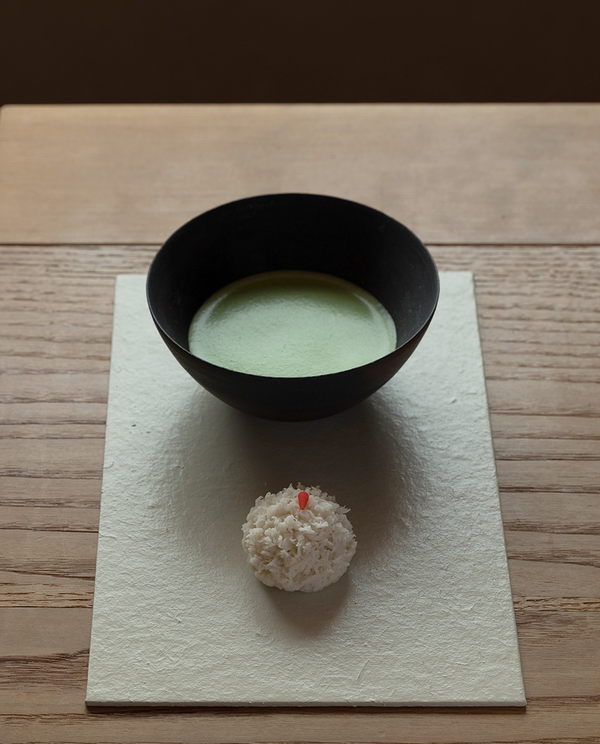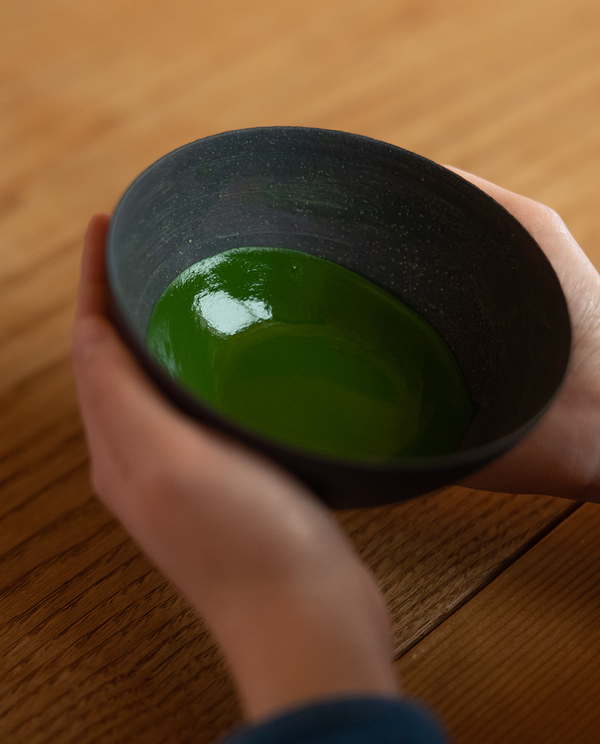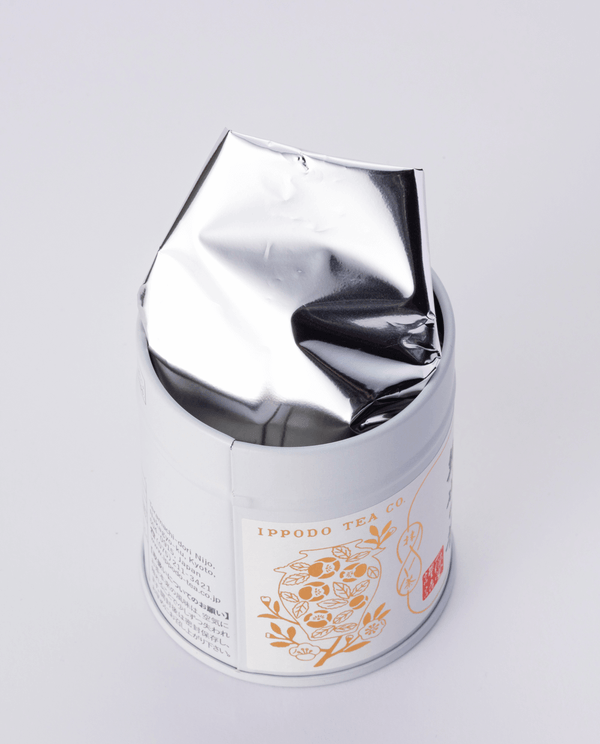 About our Special New Year's Matcha
This is a specially blended matcha only sold towards the end of the year and early in the new year. Unlike our matcha products sold throughout the year that are blended for consistency of each matcha product, our Special New Year's Matcha blend changes from year to year. It has a taste that is surprisingly different from our matcha products sold throughout the year. If you buy our Special New Year's Matcha every year, you will definitely want you to continue experiencing how each year's tea has its own distinctive flavour and fragrance.
The delightful Year of the Dragon name and special red label are part of the fun of our Special New Year's Matcha. It adds colour to hatsugama, the first tea ceremony of the new year, and to other festive occasions celebrating that holiday season.

How does it taste?
The matcha has a subtle sweetness that bathes the palate, and a light aftertaste. Its crystal clear, verdant fragrance is very refined, and its vivid green colour seems to shine. A wonderful, rich fragrance wafts into the air the moment you begin whisking the matcha. This matcha offers ample stimulation for all five senses.
How/when to enjoy it?
You can change the way you prepare it throughout the day, for example, keeping the matcha light mid-morning, but preparing it stronger in the early afternoon. Adjust the amount of matcha powder you use to suit how you feel or to suit the sweets you're having. The way it tastes will change significantly when you change the amount of matcha. And you can put your own stamp on to your day-to-day life by occasionally treating yourself to a bowl of delicious matcha at the kitchen table.
What to enjoy it with?
First, savour it all by itself. See for yourself how mild and smooth it tastes. Dry wagashi (higashi) and biscuits go well with this matcha when it is prepared on the light side. Moist wagashi (omogashi) are a good choice when it is prepared on the thick side. During the New Year's holidays, try adjusting the strength to suit your favourite snacks and sweets.
How do Ippodo staff enjoy it?
Our Special New Year's Matcha in 2024 has a particularly smooth, mellow flavour. To fully appreciate its smoothness, use a little more matcha powder than usual. You can savour it all by itself when preparing it for yourself, or, when serving it to friends, you can offer it with wagashi sweets that allow you to really enjoy the sweet bean paste filling.
Strength

Light/easy to drink

Rich/satisfying

Taste

Fragrance
How to Prepare
Basic usucha (matcha)
1 Sift 2g of matcha (1.5 heaped tea ladles or 1 level teaspoon)
2 Add 60ml of hot water (80°C)
3 Whisk vigorously for 15 seconds
Preparing the usucha quickly is the secret to enjoying the full fragrance.
Basic koicha (matcha)
1 Sift 4g of matcha (3 heaped tea ladles or 2 level teaspoons)
2 Add 30ml of hot water (80°C)
3 Mix slowly with a whisk for 15 seconds
Specs
Tatsu-mukashi Special New Year's Matcha 40g Can
Size of Package : Dia.5.3 x H6.5 cm
Net Weight : 40 grams
Per Serving : 2 grams (usucha) 4 grams (koicha)
Ingredients : Green tea(Japan)
Shelf Life : 180 days
About gift wrapping