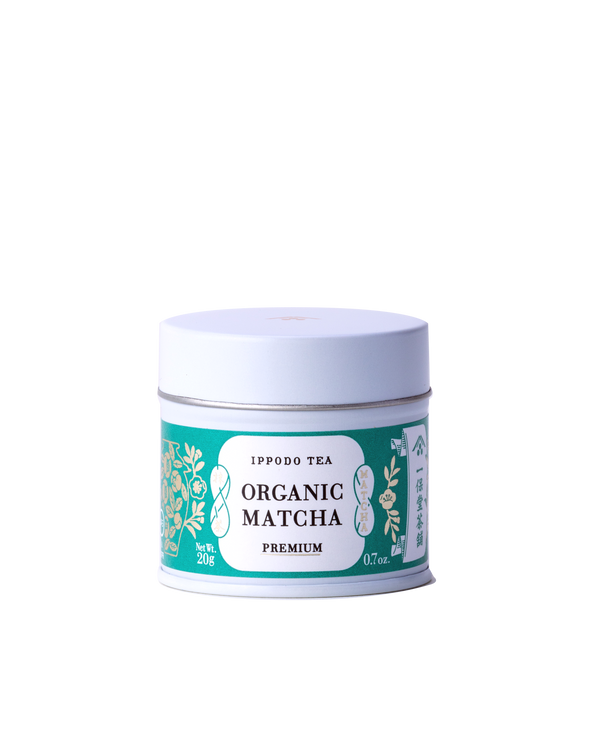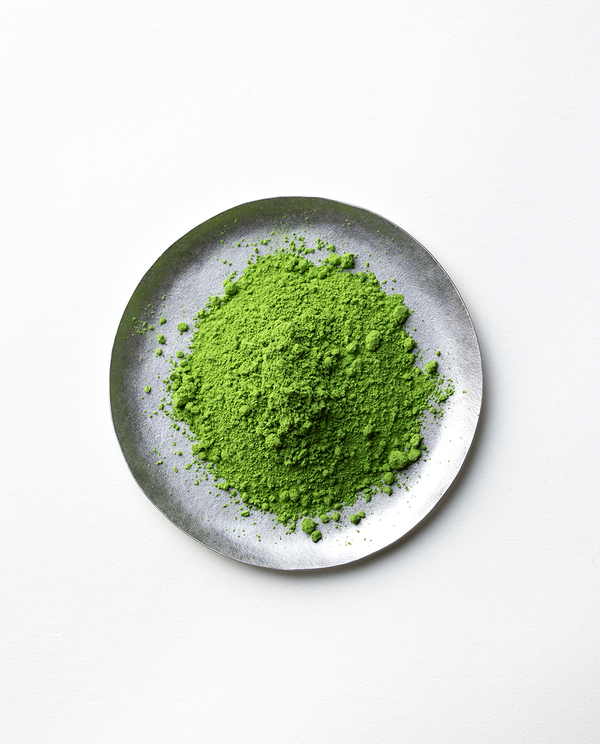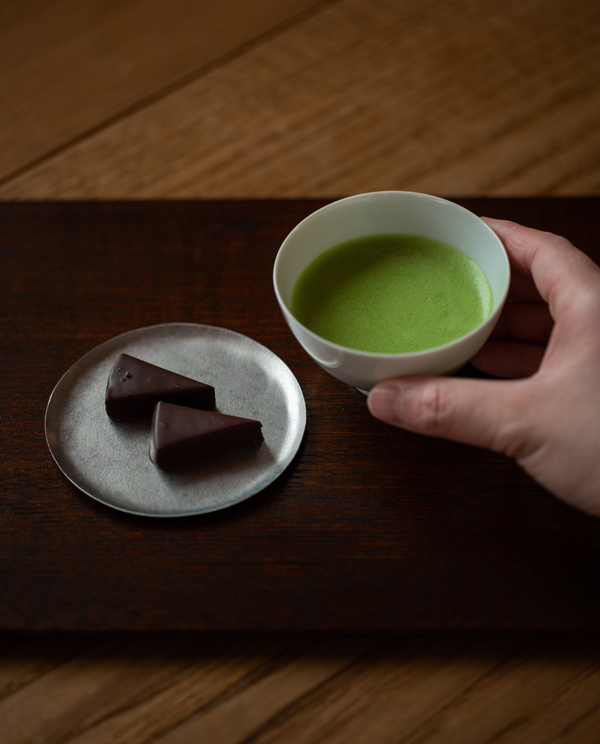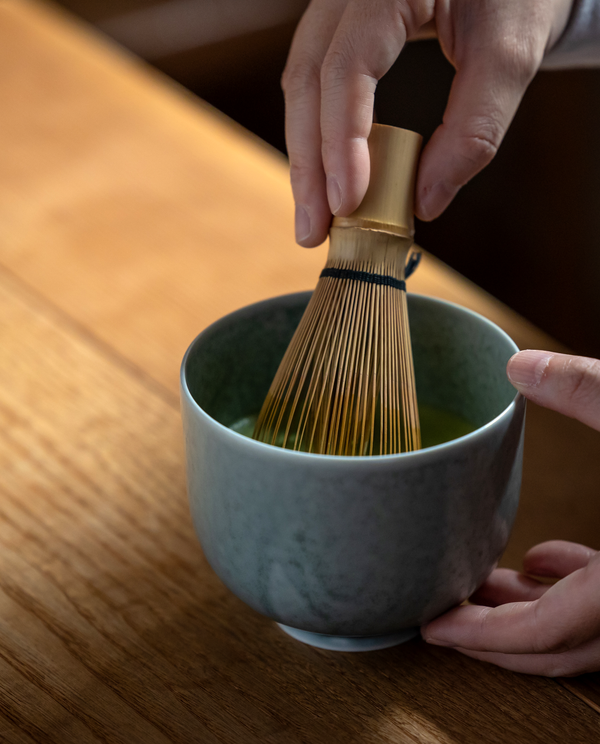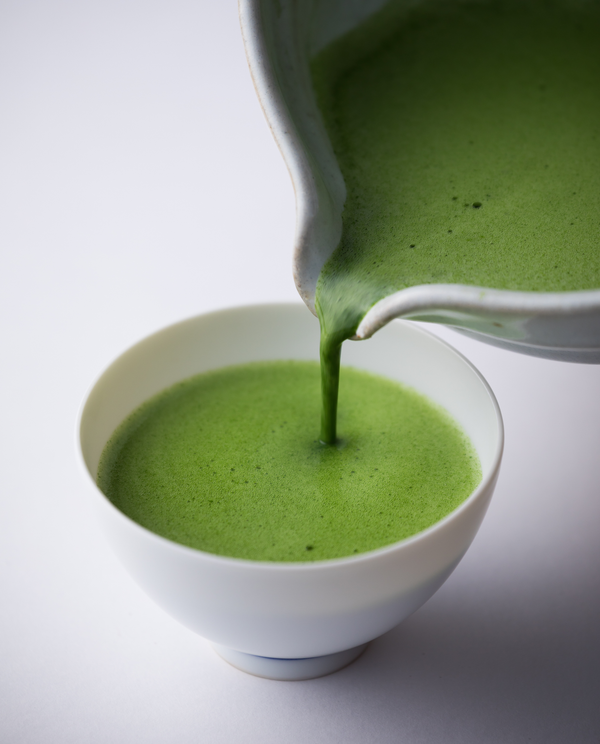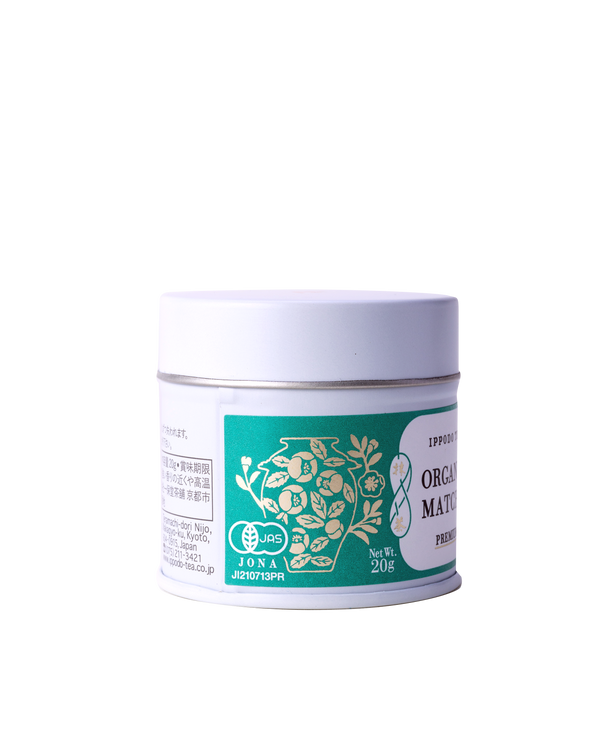 This Premium Organic Matcha is a rare tea, blended and sourced from harvests grown in the Kyoto tea production region. It is a special release, available only in limited shipments and small quantities.

- Shipments of orders including this item will be sent from Kyoto up to 10 days later than usual. Only a limited number can be ordered each week.

- All other items ordered with this item will be shipped together on the same date.
JAS organic certified matcha with a rich umami flavour and refreshing aftertaste.
---
How does it taste?
The first thing you notice is its fresh, verdant fragrance, which derives from the tea plant and brings to mind images of Mother Earth. The first sip gives you a rich umami flavour, followed by a refreshing aftertaste. This balanced matcha has both the distinctive mellow flavour of matcha as well as the light taste for which Japanese tea is well-known.
How/when to enjoy it?
Savour it when you want to feel refreshed after a large meal. Try it instead of espresso or coffee.
What to enjoy it with?
Enjoy it with biscuits that have a simple taste, or during a short tea break.
How do Ippodo staff enjoy it?
It's a relaxing matcha to enjoy while basking in the morning sun on a day off. Drinking it while listening to music is soothing. Drinking it during a break from work on the computer is re-energising, helping to get the work done.
About our organic matcha
This tea is cultivated and processed under conditions that comply with the requirements for JAS organic certification. Organically grown tea leaves are cultivated entirely through natural processes until harvested, so the size of the harvest and flavour of the tea vary from year to year. The difficulty of cultivating organic tea leaves of stable quality and quantity in challenging conditions makes them very rare. We think you will truly enjoy this organic matcha, which possesses a natural bold flavour and fragrance.
Strength

Light/easy to drink

Rich/satisfying

Taste

Fragrance
How to Prepare
Preparing the usucha quickly is the secret to enjoying the full fragrance.
1 Sift 2g of matcha (1.5 heaped tea ladles or 1 level teaspoon)
2 Add 60ml of hot water (80°C)
3 Whisk vigorously for 15 seconds
Specs
Premium Organic Matcha 20g Can
Size of Package : Dia.5.3 x H5.2 cm
Net Weight : 20 grams
Per Serving : 2 grams (usucha)
Ingredients : Green tea(Japan)
Shelf Life : 180 days
About gift wrapping