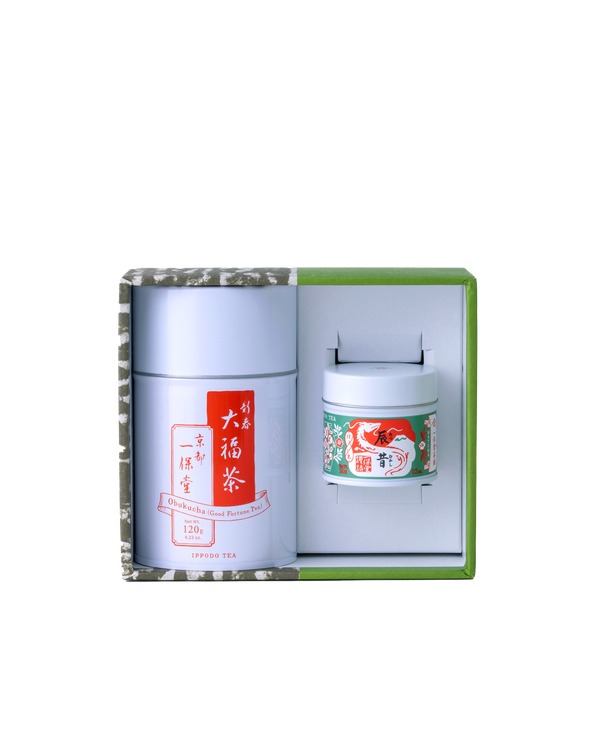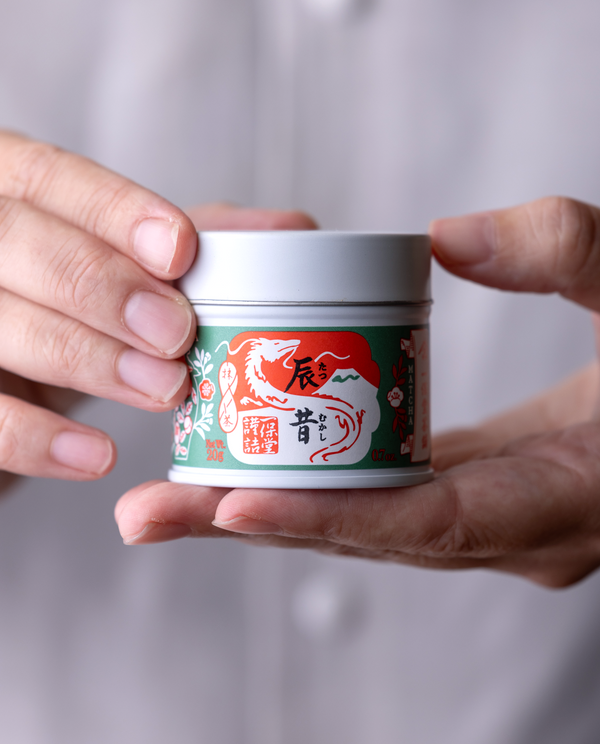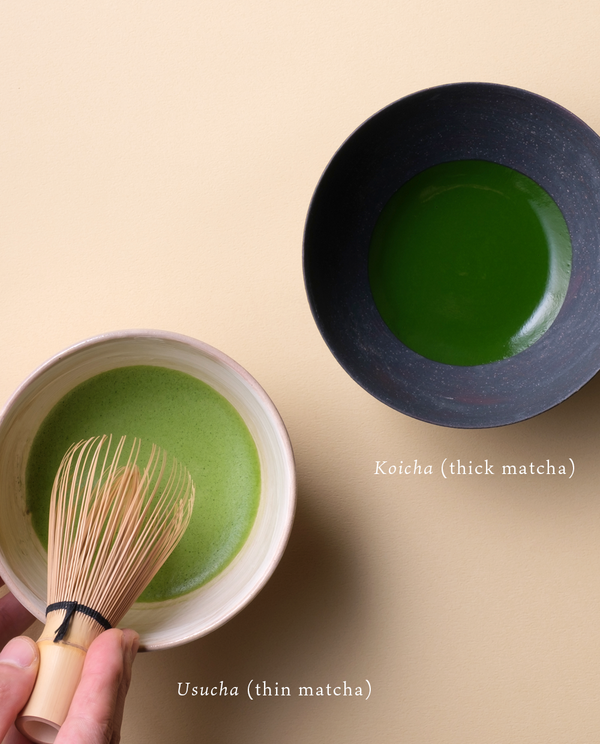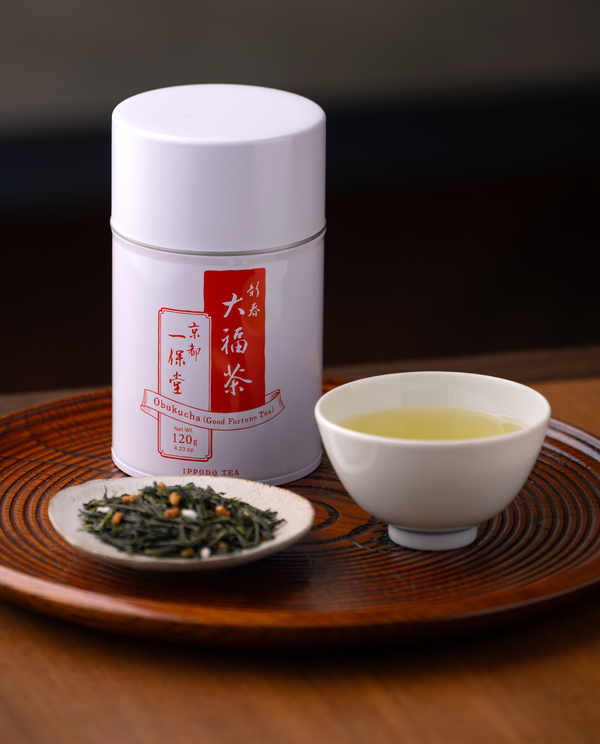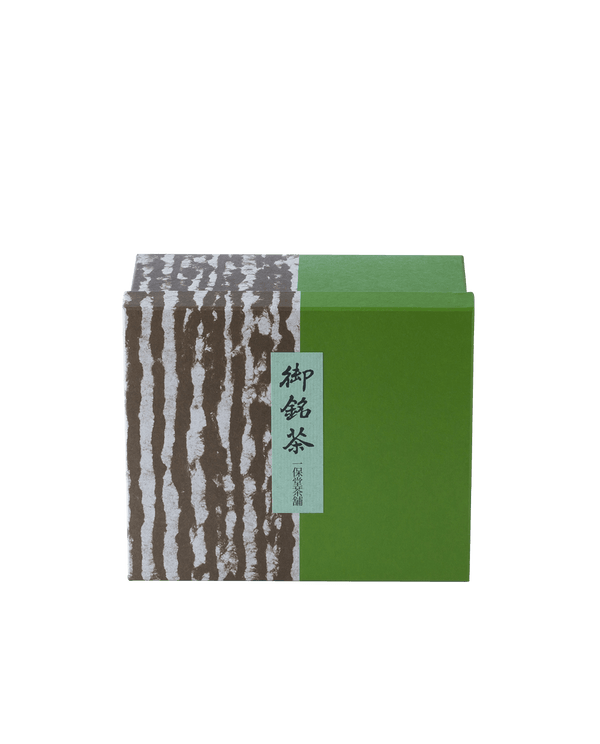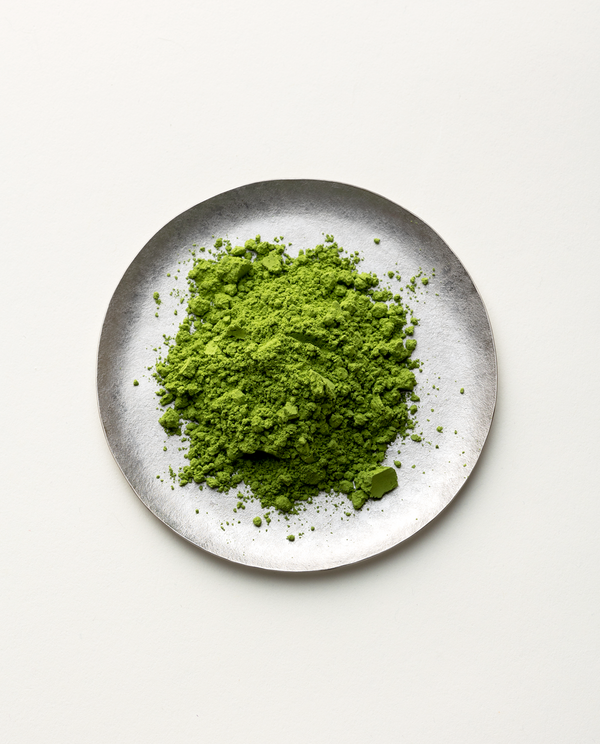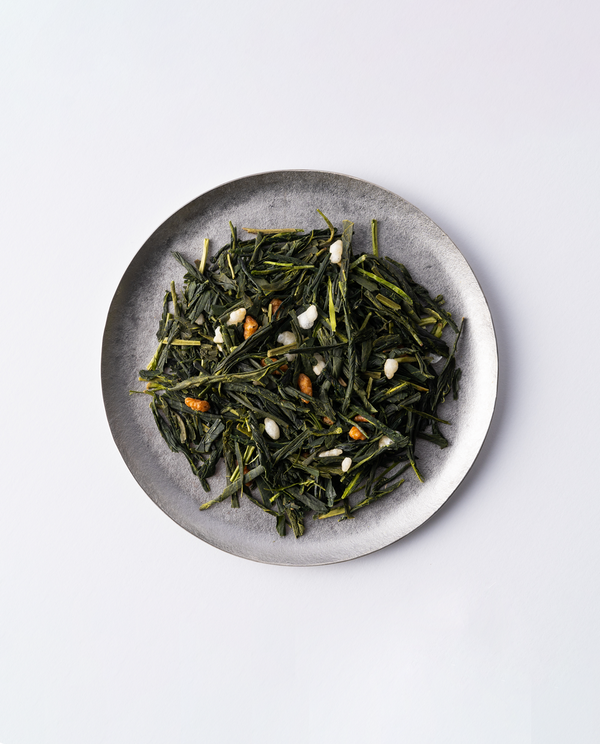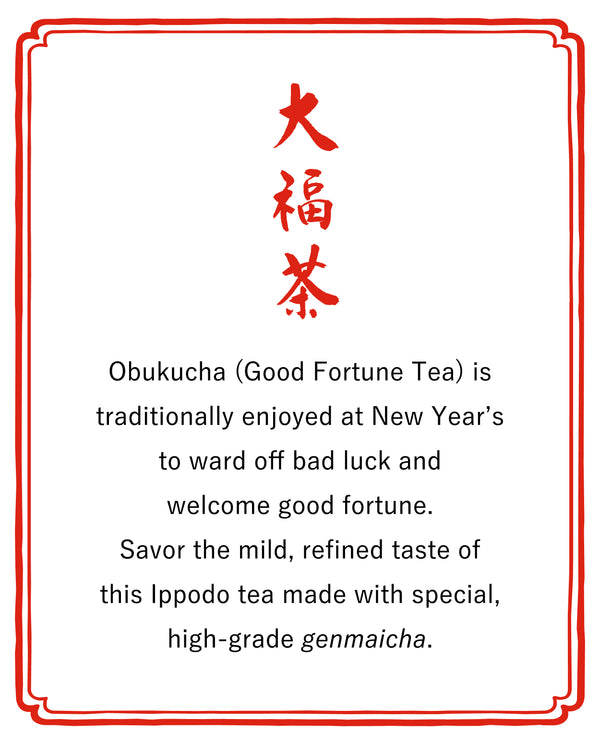 About our Special New Year's Matcha
This is a specially blended matcha only sold towards the end of the year and early in the new year. Unlike our matcha products sold throughout the year that are blended for consistency of each matcha product, our Special New Year's Matcha blend changes from year to year. It has a taste that is surprisingly different from our matcha products sold throughout the year. If you buy our Special New Year's Matcha every year, you will definitely want you to continue experiencing how each year's tea has its own distinctive flavour and fragrance.
The delightful Year of the Dragon name and label are part of the fun of our Special New Year's Matcha. The Tatsu-Mukashi label design features a dragon rising high into the sky, with Mt. Fuji in the background. It conveys Ippodo's wish that you have a fulfilling year, blessed with energy and strength, like the dragon soaring high in the sky.
What kind of gift is it?
This set, which contains special matcha and Obukucha (genmaicha) for celebrating the New Year, is just the thing for New Year's festivities and gifts.
How does it taste?
Tatsu-Mukashi has a mild, mellow umami flavour, while Obukucha (genmaicha) has wonderful aroma and refreshing sharpness. Both teas are great for serving to guests as well as for enjoying at home.
How/when to enjoy it?
When you want to take your time having a relaxing chat while enjoying Japanese tea. Savour Tatsu-Mukashi with special confections, and have Obukucha afterwards to cleanse the palate.
Who do Ippodo staff give it to?
Some like to give this set as a traditional Japanese winter gift (oseibo) to show their gratitude for all the help they received throughout the year.
Serve it at get-togethers

Have it during casual meals

While working or studying

Have it as your mealtime tea
Specs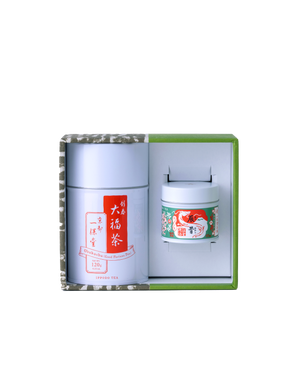 New Year's Celebration Set 2024
Size of Package : W16.9×D8.2× H14.6cm
Net Weight :
- Matcha 20 grams
- Obukucha 120 grams

Ingredients :
- Matcha: Green tea(Japan)
- Obukucha: Green tea(Japan), Rosted rice (Japan)
Shelf Life : 180 days
About gift wrapping