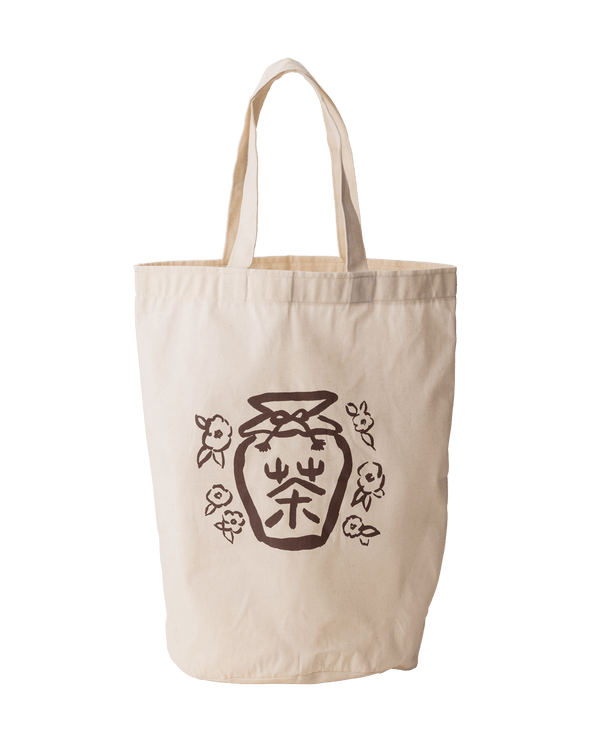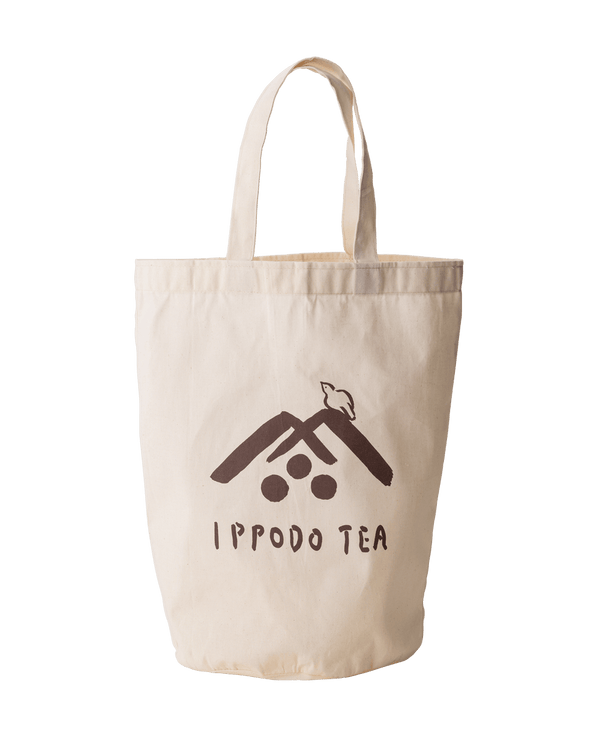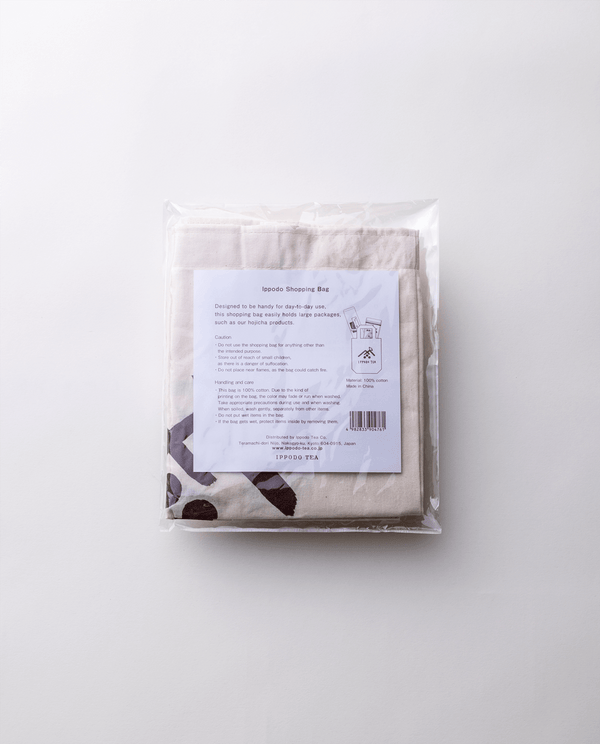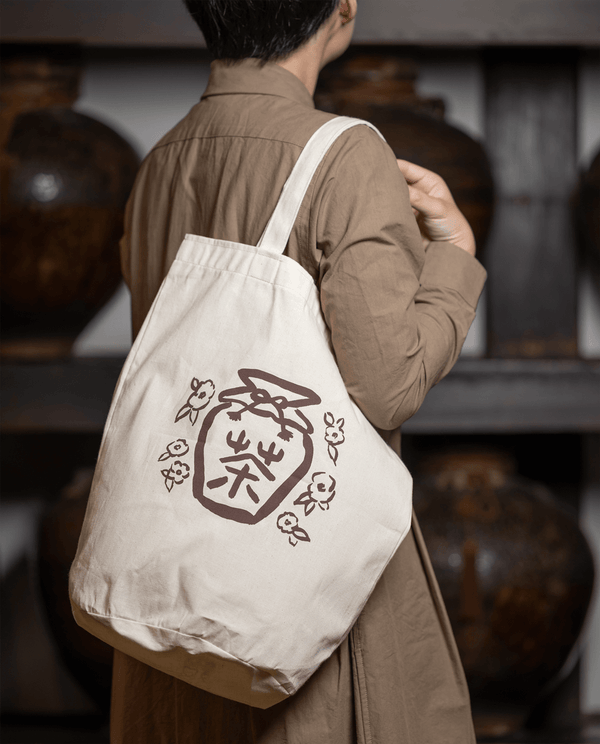 This cotton bag will last a long time, and prove very convenient on the go
This tall bag with a rounded bottom is designed to be convenient for putting in and taking out items. It's easy to carry, whether you hold it by the handles or put it on your shoulder. Both sides of the bag feature illustrations in a colour similar to hojicha tea.
How do Ippodo staff use it?
Some of our staff really like iribancha and prepare a fresh batch every morning when they wake up. They find this shopping bag a must when they buy iribancha at the Kyoto Main Store, because it's big enough to hold the large package.
Symbol of Ippodo's historic tea jars

In the past, tea jars were the best way to store delicate tea leaves. Tea jars that were widely used long ago are lined up on display at the Kyoto Main Store.

Adorned with the Ippodo logo as motif

Ippodo's tea producers are located in the hills. The mark with three dots happens to be the symbol for tea fields used on Japanese maps. And, the bird represents the birds you sometimes see when visiting the tea fields.

Large enough for all your tea purchases

It easily holds Ippodo's iribancha and hojicha packages, which are among our largest.

Oval-shaped bottom

The bag's bottom is roomy, and there are no gussets on the sides. When you hold the bag, it stands up straight, looking very smart.
Specs
Shopping bag
Dimensions : W35.0 x D24.5 x H60.0* cm
*included handle 20cm
Material : Cotton 100%
Made in : China
About gift wrapping