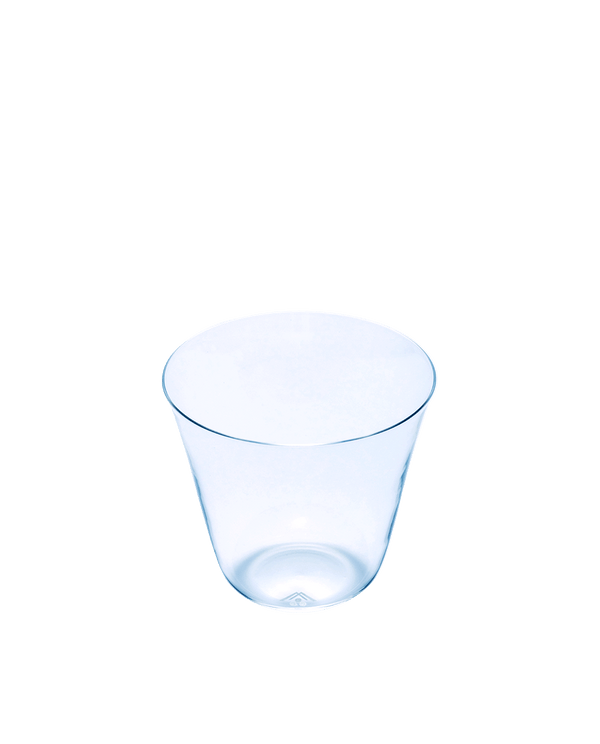 This glass allows you to more fully appreciate the delicate and complex intermingling of flavours of Japanese tea.
Lessons learned from years of tea tasting led us to the decision to sell glasses as tools for savouring the taste and aroma of Japanese tea. In our experiences preparing and serving Ippodo tea using glasses of various shapes and sizes, we were surprised to see how much the shape of a glass can accentuate different aspects of the tea's taste and fragrance, and also acquired a greater appreciation for the complexity of Japanese tea's fragrance and taste. The "T" in Glass Type T stands for "texture."
How do Ippodo staff use it?
These convenient glasses can be used in many different ways. They can be used as wine glasses and can also be stacked. Drinking Japanese tea from this glass gives you a range of flavours noticeably different from those you experience when drinking the same tea from a teacup.
More fully appreciate the delicate and complex intermingling of flavours

The wide mouth of the glass helps to ensure that the tea enters your mouth slowly, allowing you to more fully appreciate the complex intermingling of flavours—sweetness, umami, astringency, and bitterness. Unlike glasses that have a stem, this glass allows you to sip the tea with only a slight movement of your hand.

Thin, delicate glass feels wonderful to sip from

This very thin, delicate glass handcrafted by artisans feels wonderful to sip or drink from.

A shape and design that fit any situation

It is ideal for use in any situation and any time of year, with a shape and design that are equally well-suited to both Japanese and Western table settings.

Glasses can be stacked, making them easy to store

These glasses can be stacked, which is unusual for handmade glasses, and makes them easy to store.

Also serves as an excellent wine glass

The glass doesn't retain odour, so you can use it with other beverages, too. It serves as a particularly good wine glass.
Specs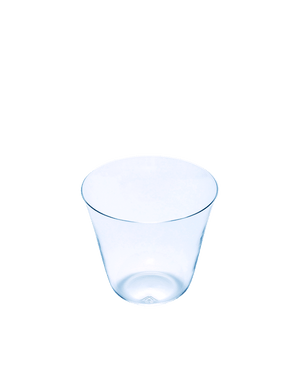 Glass Type T
Box size : W9.6×D10.1× H9.8cm
Dimensions : Dia. 7.5× H6.7cm
Capacity : 165ml
Made in : Japan
Dishwasher safe? : No
Note :
- This product is not heat-resistant. Handle carefully and avoid sudden temperature changes.
- Do not put in the oven, microwave, or dishwasher.
About gift wrapping