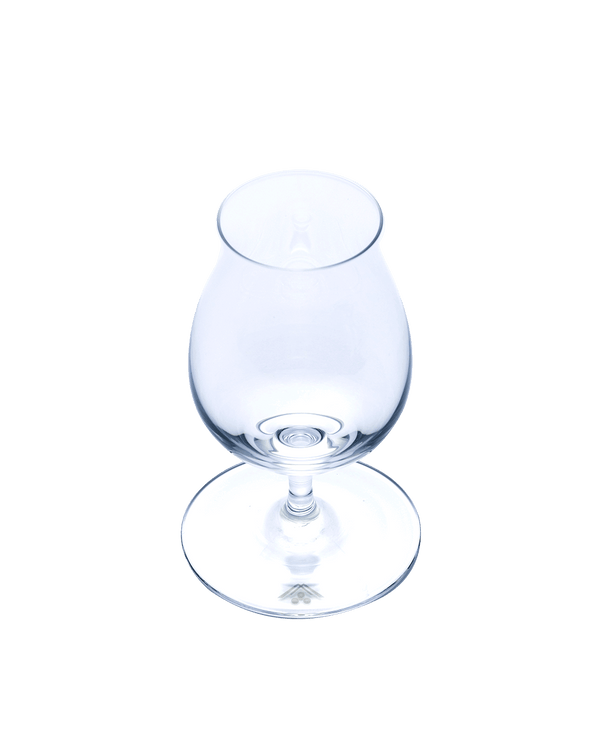 This glass allows you to more fully appreciate the fragrance of Japanese tea.
Lessons learned from years of tea tasting led us to the decision to sell glasses as tools for savouring the taste and aroma of Japanese tea. In our experiences preparing and serving Ippodo tea using glasses of various shapes and sizes, we were surprised to see how much the shape of a glass can accentuate different aspects of the tea's taste and fragrance, and also acquired a greater appreciation for the complexity of Japanese tea's fragrance and taste. The "A" in Glass Type A stands for "aroma."
How do Ippodo staff use it?
The wonderful fragrance you get when using this glass to drink gyokuro served cold is amazing. You can also use it for drinks like rum or sake, not just Japanese tea. And its short stem makes it easy to clean.
Tulip shape traps and accentuates fragrance

It has a full, shapely body and tapered mouth. Swirling the tea traps the fragrance inside the glass, and even makes it possible to naturally draw out the fragrance of Japanese tea served cold, which usually possesses only a subtle bouquet.

Thin, delicate glass feels wonderful to sip from

This very thin, delicate glass handcrafted by artisans feels wonderful to sip or drink from.

Compact, despite having a stem

At 10.2 cm, it is relatively compact for a glass with a stem, making it easy to store.

Also serves as an excellent glass for whisky or sake

The glass doesn't retain odour, so you can use it with other beverages, too. It also serves as a particularly good glass for enjoying other fine aromatic drinks, such as whisky, brandy, and sake.
Specs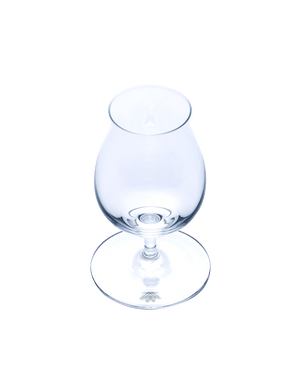 Glass Type A
Box size : W8.8×D11.3× H8.8cm
Dimensions : Dia. 4.0× H10.2cm
Capacity : 120ml
Made in : Japan
Dishwasher safe? : No
Note :
- This product is not heat-resistant. Handle carefully and avoid sudden temperature changes.
- Do not put in the oven, microwave, or dishwasher.
About gift wrapping