食卓ノート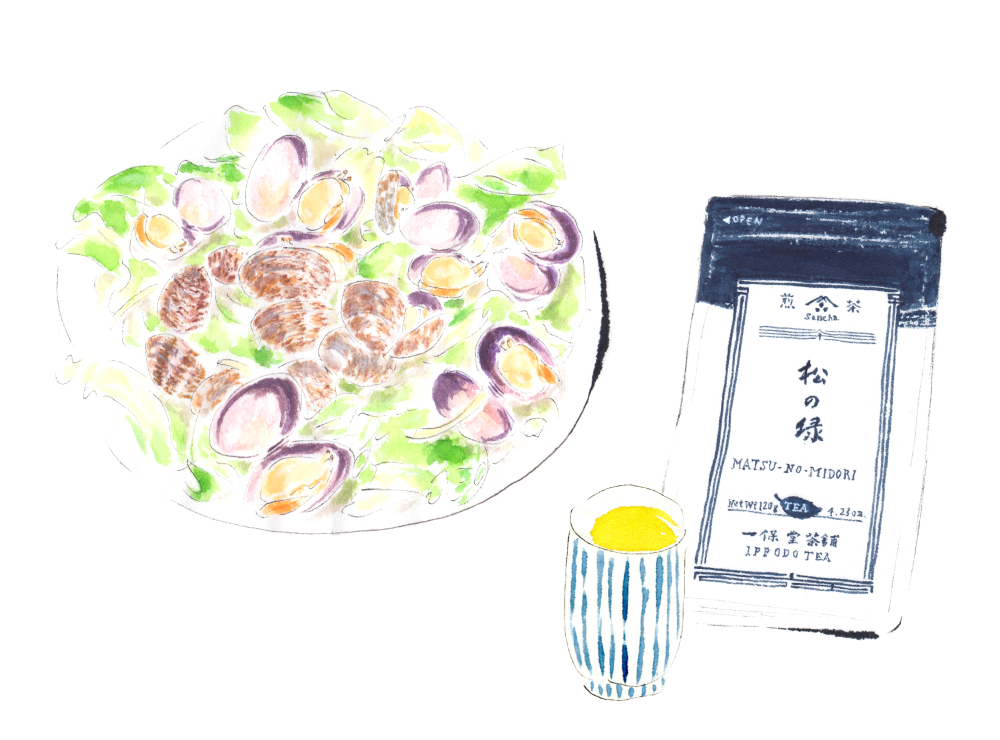 Asari sakamushi with Matsu-no-midori sencha
The umami of the clams and sweetness of the cabbage in asari sakamushi (sake-steamed asari clams) coupled with the invigorating taste of sencha make a wonderful combination. Sencha has just the right amount of bitterness to complement this delicious dish.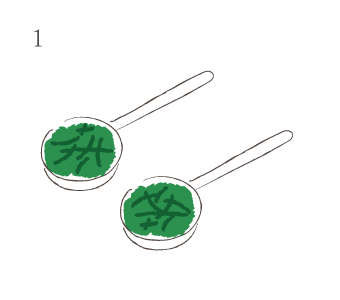 2 tbsp.
(10g)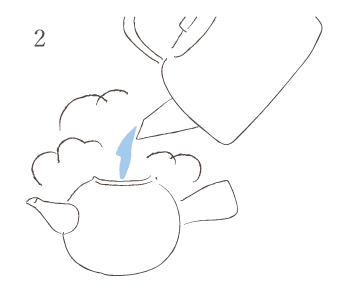 Boilling hot water (210ml/7oz)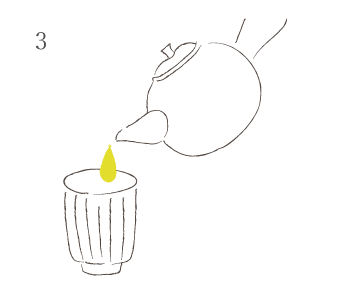 30 seconds
Don't shake the teapot while brewing.
The tea leaves begin to unroll as soon as you pour the boiling water into the kyusu teapot. Wait for about 30 seconds to allow them to open. There's no need to rush them by shaking or swirling the teapot.