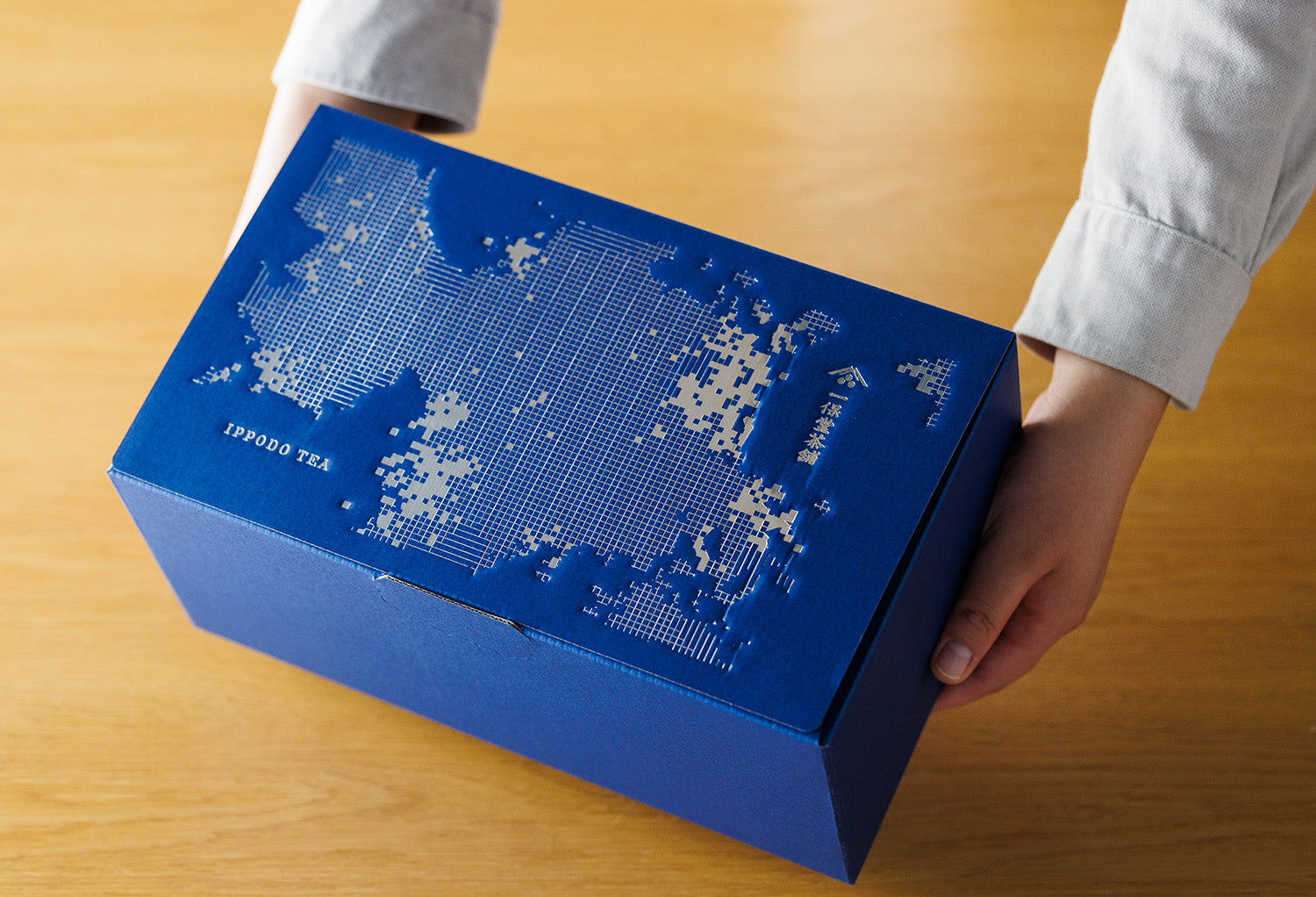 New Releases: Gift box with new design
Gift box with new design holds all teas and utensils, inspiring more gift ideas
Our new gift box helps you to create unique gifts tailor-made for the recipients. There are infinite ways to combine Ippodo products to suit their lifestyles and the way they enjoy Japanese tea. We offer loose-leaf teas that are prepared with a kyusu teapot, matcha that is prepared with a whisk, One-Pot Teabags that allow you to quickly and easily brew large quantities of tea in a jug, One-Cup Teabags that can be brewed quickly in a mug and Drip Tea Bags that provide rich flavour, as well as a wide array of utensils that are indispensable for achieving the best flavour from Japanese tea.
It's breathtaking to see sunlight glimmering through gaps in the covering that shades matcha and gyokuro tea fields, cascading down on the new leaf buds. Shaded fields present a dream-like vista where vibrant, newly sprouted verdure glistens amidst a stark contrast of shade and light. We adorned this box for holding your precious gifts with a depiction of this beautiful sight that we adore.
Gift sets created by taking into consideration the needs and desires of a particular recipient make thoughtful, heart-warming gifts. For example, you could give Japanese tea and a kyusu teapot to friends who have just moved so that they can enjoy delicious tea right away, or some of our teabag products that make preparing tea quick and easy to people who are very busy, or matcha and matcha utensils to someone who wants to start enjoying matcha.
Choose the gift package that suits the situation—this gift box for creating a wide variety of gift combinations, a gift bag for giving one or two of our tea products sold in bags, or one of our classic gift sets of Japanese tea packaged in attractive cans for a particularly elegant gift.
Gift boxes